TRANSPARENCY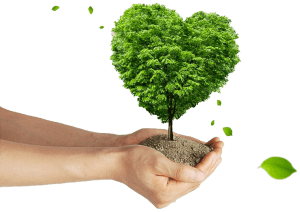 Carden Pool [CRPL] devolve 10% of pool operator rewards to support reforestation projects.
Delegators still get paid full rewards. Currently we're supporting the Treedom project.
In order to provide transparency and accountability to Stake Pool Operators (SPO) donation claims, the Cardano MDP alliance has started a community auditing process for donation claims. All of our donations are validated by MDP Alliance and public available within this site and the MDP GitHub Repo.
The MDP auditing process ensure that SPO claims about donations are valid. If you are doing research on delegating to Mission driven pools you can start checking the publicly available "Donations" GitHub repo. All donations listed here are cross validated by other SPOs and will be used to calculate the impact of CardanoMDP and rankings in the group.
GitHub Profile
Showing 1-4 Public Repositories
of total
4
---
---

---

---

---
Donations, equal to 10% of pools operator and staking rewards, are valued in ADA and paid in European currency to the project we're supporting ATM. The conversion in European currency is valued on EUR/ADA* exchange rate taken at the end of each epoch in which at least one block was minted. The conversion into dollars, shown on this page and registered in the MDP GitHub repository, is valued over the EUR/USD* exchange rate taken at the same time. As soon as pool rewards has been distributed (where at least one block was produced in the related epoch), the donation quota is valued following the above criteria and collected to be submitted in a single transaction, every 10th of the month.
* source https://www.coingecko.com
Last update [EU format]: 22/09/2022
| Project | Date [EU format] | Epochs ref. | Donation [ADA] | Donation [EUR] | Donation [USD] | MDP Verified | Receipt |
| --- | --- | --- | --- | --- | --- | --- | --- |
| | | | | | | | |
| | | | | | | | |
| | | | | | | | |
| | | | | | | | |
| | | | | | | | |
| | | | | | | | |