TRASPARENZA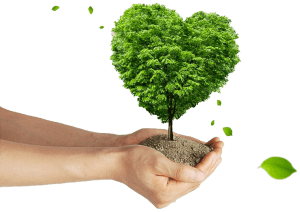 Carden Pool [CRPL] devolve il 10% delle rewards degli operatori per supportare progetti di reforestazione.
I delegatori continuano a ricevere le ricompense per intero. Attualmente stiamo supportando il progetto Treedom.
In order to provide transparency and accountability to Stake Pool Operators (SPO) donation claims, the Cardano MDP alliance has started a community auditing process for donation claims. Tutte le donazioni sono validate dall'MDP Alliance e pubblicamente disponibili all'internodi questo sito e nella repositori GitHub di MDP.
Il processo di varidica da parte di MDP assicura che le donazioni degli SPO sono valide. Se stai facendo ricerche per delefare ad una pool Mission driven, puoi iniziare a controllare la repository GitHub "Donazioni" pubblicamente disponibile. Tutte le donazioni elencate qui sono convalidate in modo incrociato da altri SPO e sono utilizzate per calcolare l'impatto di CardanoMDP e le classifiche.
GitHub Profile
Showing 1-4 Public Repositories
of total
4
---
---

---

---

---
Le donazioni, pari al 10% delle pool operator e staking rewards, sono valutate in ADA e pagate in valuta europea al progetto che supportiamo. La conversione in valuta Europea è valutata sul cambio EUR/ADA* rilevato alla fine di ogni epoca nella quale è stato prodotto almeno un blocco. La conversione in dollari, mostrata su questa pagina e registrata all'interno della repository GitHub MDP, è valutata sul cambio EUR/USD* rilevato allo stesso momento. Non appena i rewards sono state distribuite (dove almeno un blocco è stato prodotto nella relativa epoca), l'ammontare della donazione è valutato secondo i criteri di cui sopra e collezionato per essere donato in un unica transazione,ogni 10 del mese.
* fonte https://www.coingecko.com
Ultimo aggiornamento [EU format]: 11/09/2022
| Progetto | Data [EU format] | Epoche di rif. | Donazione [ADA] | Donazione [EUR] | Donazione [USD] | Verificato MDP | Ricevuta |
| --- | --- | --- | --- | --- | --- | --- | --- |
| | | | | | | | |
| | | | | | | | |
| | | | | | | | |
| | | | | | | | |
| | | | | | | | |
| | | | | | | | |